Articles > Airports > San Fierro Airport
San Fierro Airport
San Fierro Airport
Airport Code: SASF
Summary
Type
Civil
Elevation
89ft
Mission points
9
Service points
2
Vehicle spawns
16
Location
X: -1276
Y: 54
Z: 89
Runways
Direction
Length/Width
Surface
23/05
824m/35m
Asphalt
Helipads/platforms
Size
Surface
30x30m
Concrete
30x30m
Concrete
Navigation
NDB
SASF
VOR
SASF23 +ILS
SASF05 +ILS

Easter Bay International Airport, better known as San Fierro Airport, is the airport connecting San Fierro to the rest of San Andreas. It is the biggest of the three main San Andreas airports, with a long runway that extends into the waters of Easter Bay.
Many of the skyscrapers and of course the Garver Bridge and Kincaid Bridge can be seen during takeoff and landing. Underneath the tarmac, there is a huge underground parking place.
Vehicle spawns
Fire Truck
Leviathan
Skimmer
Sparrow
Maverick
San News heli
Stuntplane
Shamal (2)
Nevada (2)
Raindance
AT-400
Andromada
Dodo (2)
Service points
San Fierro airport has two service points available. One is in the east, near the aircraft spawn spot. The other one is in the west, close to the private jet gates.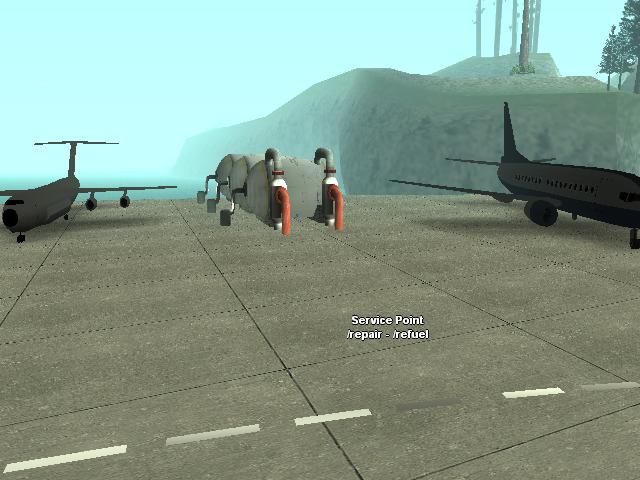 East service point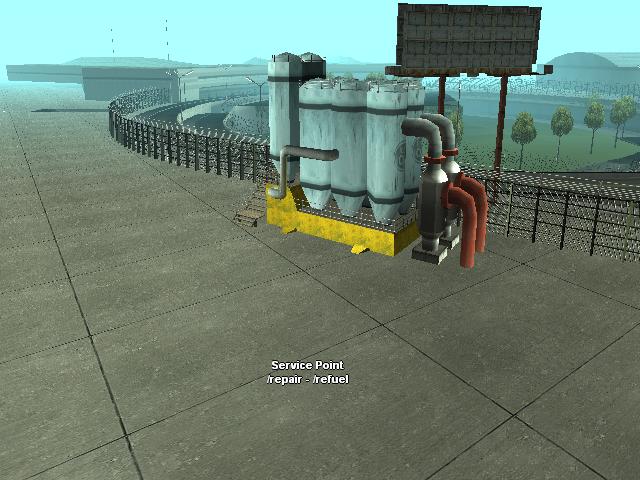 West service point
Aerodrome Chart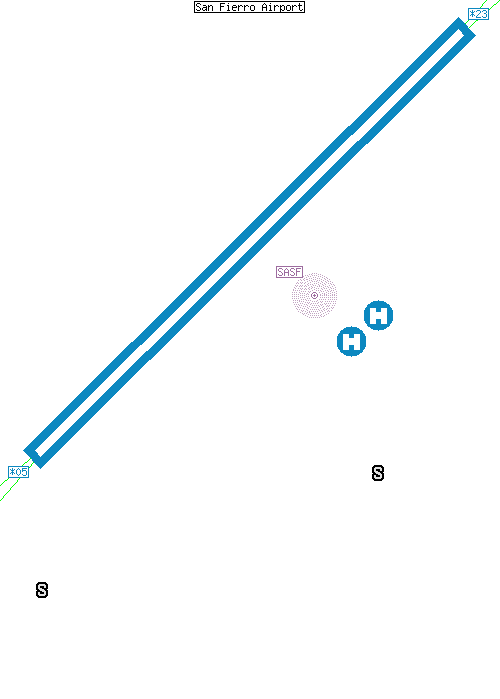 Mission points
Latest flights
Miscellaneous stats
Mission flights: 882 inbound + 1317 outbound (=2199)
Service points refuels: 265
Service points refuel spending:

-$123,015

Service points repairs: 168
Service points repair spending:

-$86,340

Service points damage repaired: 30570
This article has been accessed 3204 time(s).
Main page Article index