Articles > Airports > Las Venturas Airport (Redirected from SALV)
Las Venturas Airport
Las Venturas Airport
Airport Code: SALV
Summary
Type
Civil
Elevation
11ft
Mission points
11
Service points
1
Vehicle spawns
14
Location
X: 1433
Y: 1463
Z: 11
Runways
Direction
Length/Width
Surface
36/18
700m/35m
Asphalt
Navigation
NDB
SALV
VOR
SALV36 +ILS
SALV18 +ILS

Las Venturas Airport is an airport in the middle of Las Venturas, only a few minutes away from The Strip. The airport is surrounded by the Blackfield Stadium to the west, Redsands West to the north, the Harry Gold Parkway highway and The Strip to the east and the LVA Freight Depot to the south.
If you're flying through LVA, try to get a night flight. All the glitter and neon of Las Venturas makes lading or taking off there an amazing experience.
Vehicle spawns
Leviathan
Sparrow
Maverick (2)
Beagle
Shamal (2)
Nevada (2)
Raindance
AT-400
Andromada
Dodo (2)
Service points
There is one service point at Las Venturas Airport, located in the north part.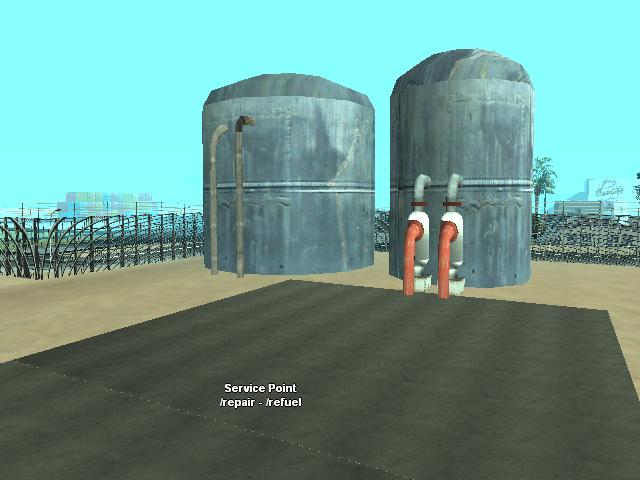 The sole LVA service point
Aerodrome Chart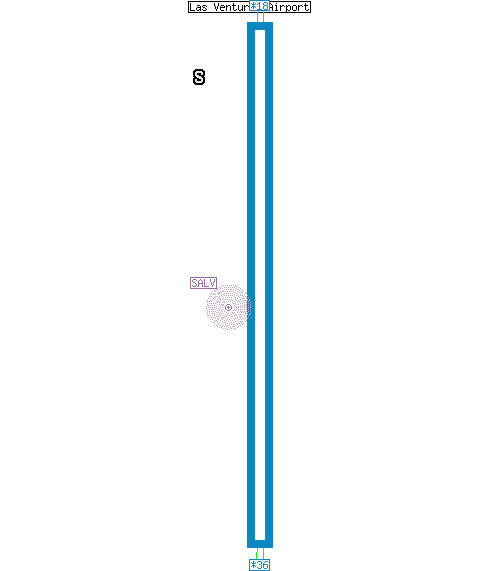 Mission points
Latest flights
Miscellaneous stats
Mission flights: 693 inbound + 1941 outbound (=2634)
Service points refuels: 242
Service points refuel spending:

-$123,250

Service points repairs: 180
Service points repair spending:

-$104,624

Service points damage repaired: 38812
This article has been accessed 4176 time(s).
Main page Article index