Articles > News > Sep 28 - Website flight map
Sep 28 - Website flight map
Website flight map
The flight map on the website has received a deserved update. There are many new additions and improvements.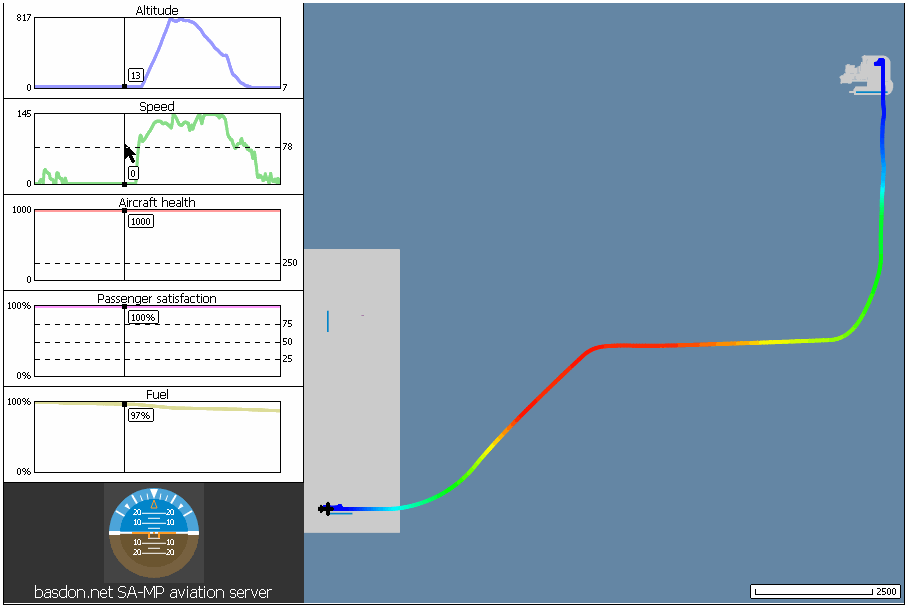 GIF of the new flight map
It's now zoomed in on the flight path
The flight path will never go outside the view again
Islands are drawn on the map
Runways are drawn on the map
Graphs received axes and are more clean
Graphs can be hovered, showing the value at the hovered point
On hovering, a plane icon shows on the route at the associated position
An attitude indicator has been added, showing the pitch and roll
Please note that the attitude indicator will only work for flights after August 9th 2020. The flights before that date did not save pitch/roll data yet.
Please note that flights between August 9th 2020 and August 12th 2020 do not have altitude data due to a bug.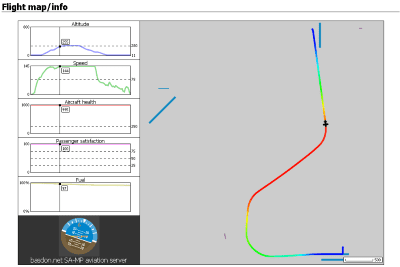 New flight map
For reference, here is a picture of the old flight map: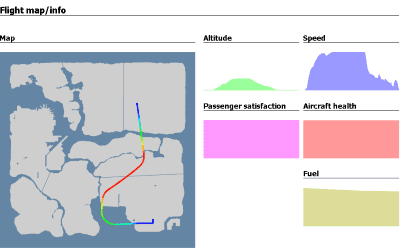 Old flight map
This article has been accessed 535 time(s).
Main page Article index